SERVICES
Learn more about what we do!
Website and Content Management Services
Your company website is the front door to your potential customers. A great first impression is what you want to have on your website. We help you to build a sophisticated website for your business by making a great visual impression. We create the best look and feel of your website.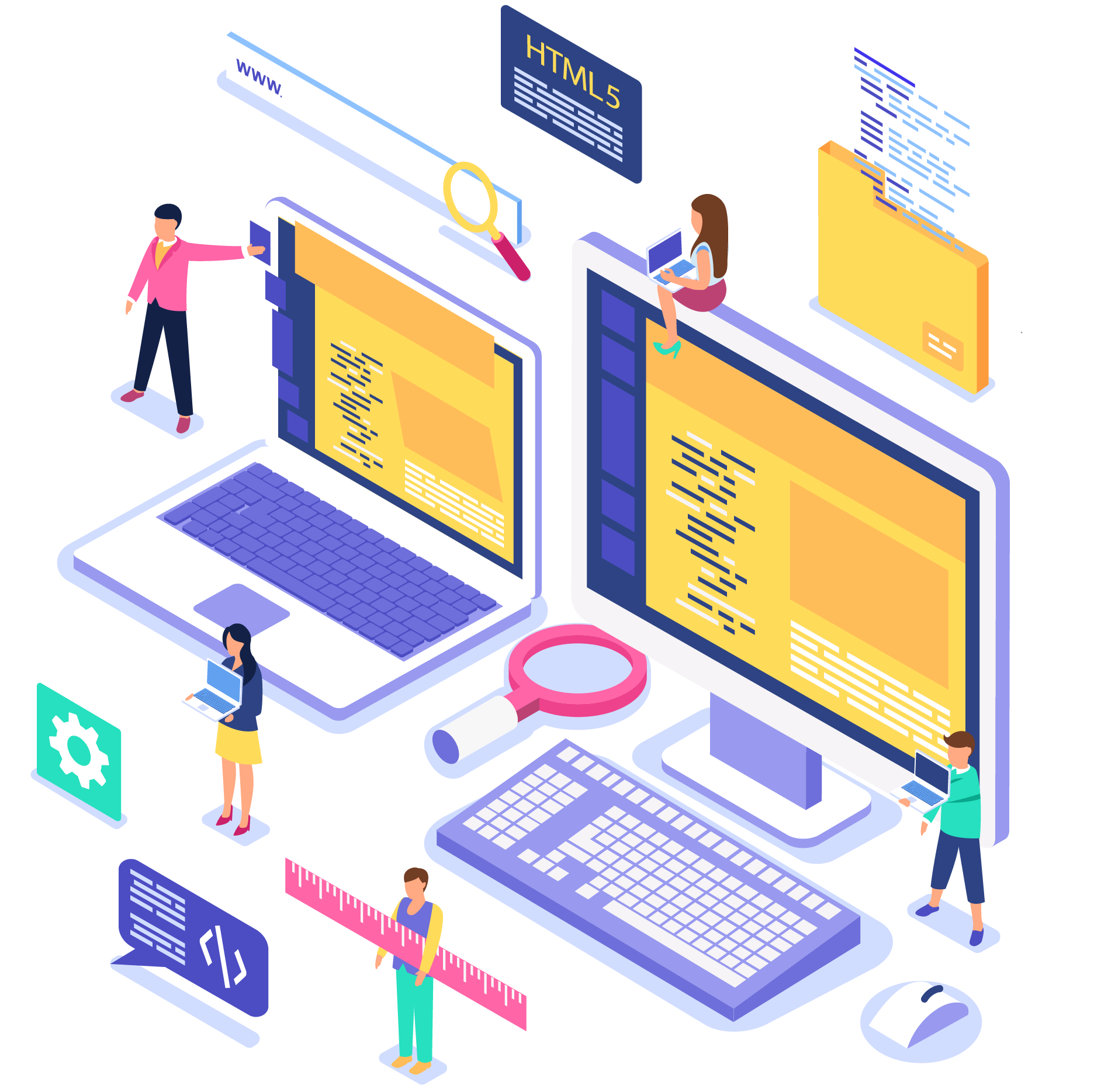 Mobile App Development
You can entrust our app development experts to design and build native and cross-platform mobile applications for your business purpose. We help you to design, create, and build the best mobile experiences that will impact your business results.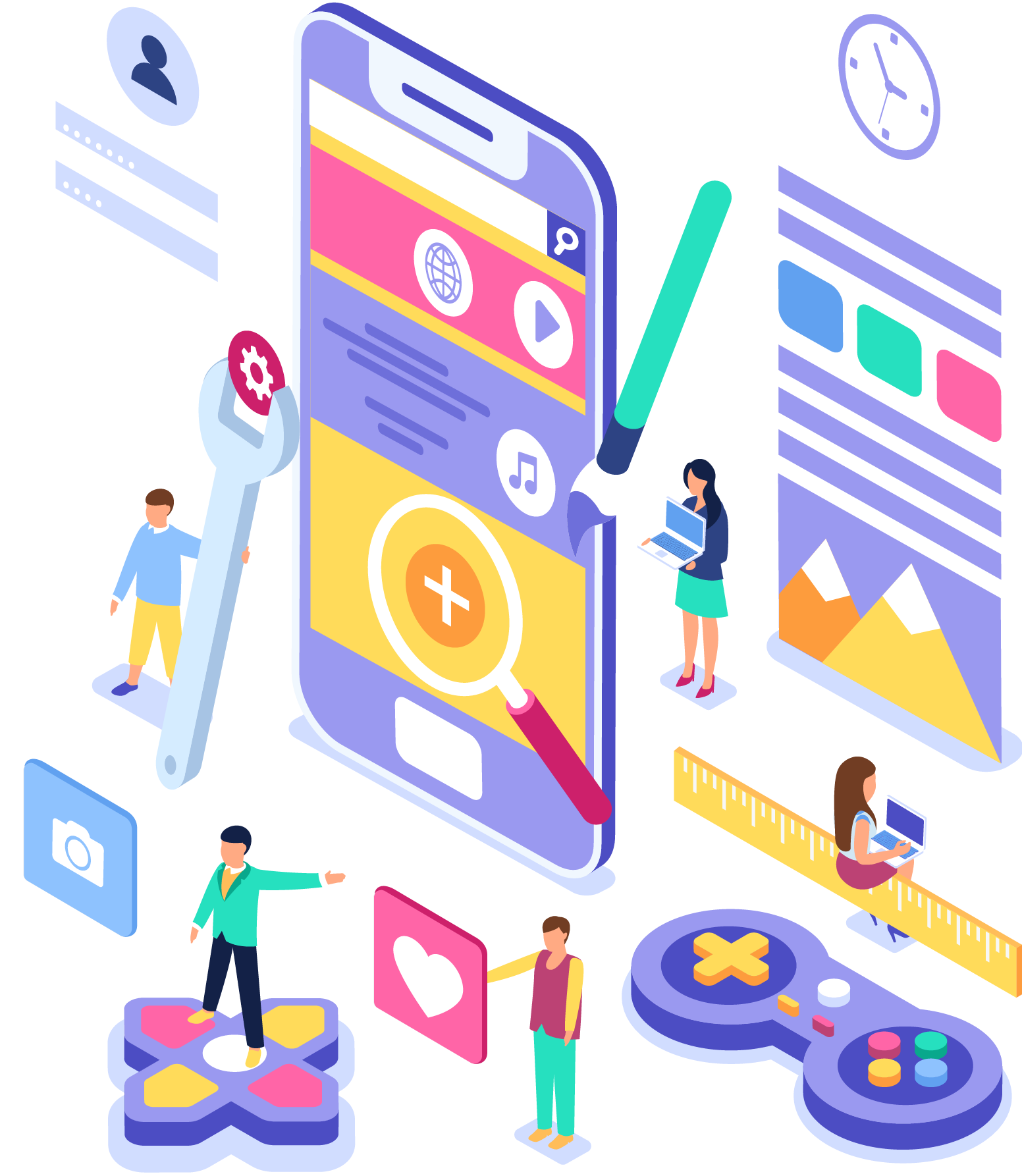 Expertise
Let's explore how we create the best agile tool for your business
Consultation

We demonstrate a consultative approach to understand the needs of your business, generate solutions, then apply them through technologies and innovations that work perfectly.

Website Migration

We understand that website migration can be overwhelming. But you can save your time and energy knowing our professional engineers will help you in migrating multiple sites of varying complexities to our digital experience with ease. So you can focus more on your business.

Automation

Automation is the process of integrating all domain and functionality tools into various automation layers in order to have a unified interface for all workflows. Service automation helps in achieving multi-dimensional visibility into businesses and helps in streamlining the service process. But don't you worry, let us do it for you

AI/Machine Learning

Machine learning is an application of artificial intelligence (AI) that enables systems to learn and advance based on experience without being clearly programmed. Artificial Intelligence applies machine learning, deep learning, and other techniques to solve actual problems.
Architecture and Design
Our team is committed to bringing the most out of your business architecture. From organizing your website content to the development of the technical specifications, we help your brand to connect with your potential customers.
Information architecture

Information architecture (IA) is the structural design of shared information environments; the art and science of organizing and labeling websites, web and mobile applications, and social media software to support usability and findability. In other words, it helps users to find information and complete tasks. We help your business to grow by harmonizing your website content and navigation elements, helping visitors to interpret and navigate their digital surroundings. And of course, organizing your website with each level of information architecture is needed.

Solution Architecture

According to Gartner (2013), solution architecture (SA) is an architectural description of a specific solution. SAs combine guidance from different enterprise architecture viewpoints (business, information, and technical), as well as from the enterprise solution architecture (ESA). The development of technology solutions that provide business requirements in the enterprise's architectural guidelines. It consists of the development of technical specifications, technology components selection, and the designs of solution development. Our team is committed to bringing the most out of those solutions to your business gateway.
Systems and Solutions
Our specialists dive into your business process from researching the specifics of your business, creating market research and analysis, and building the cycle of your organization. We help you to design the most suitable systems and solutions in terms of growing your business.
Business AnalysisBusiness analysis is all about structured identification, analysis and documentation regarding the design requirements, and also the development and implementation of business systems. In Kororo, we provide the best business analysis services. We can help you with business requirements specification, analysis and design process, data migration, testing strategies, problem identification and resolution, market research and analysis, and risk management.
Information Management ServicesInformation management is a cycle of organizational activity in the acquisition of information from one or more sources. We provide the best information management services such as design, development, implementation, data migration, integration training, maintenance, configuration, and support of business analysis, transformation and process change. We also cover the provision of scientific, operational and administrative datasets, data management, data analysis, master data management, data warehousing, business intelligence, content management, and metadata management for the growth of your company.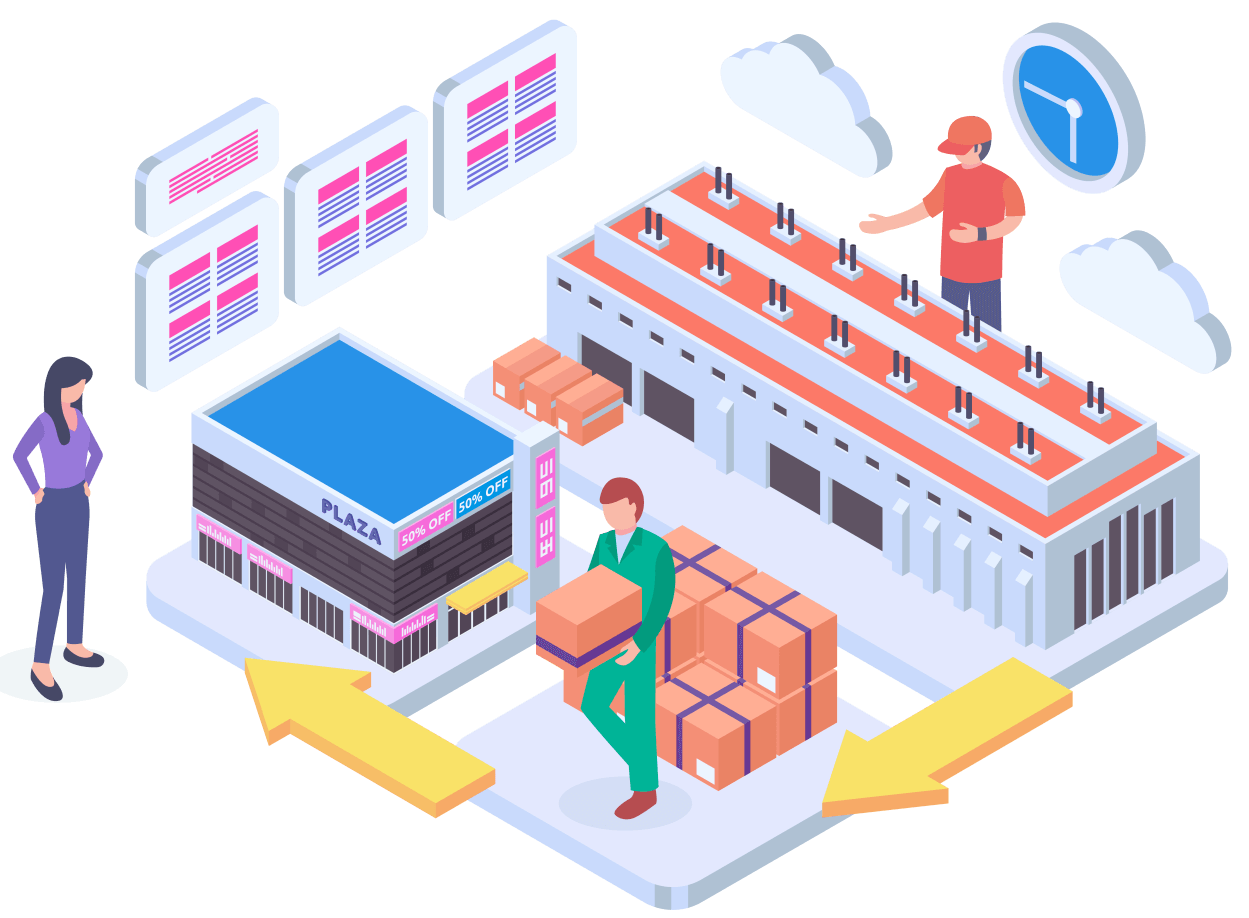 Strategies
We combine our diverse skills in digital technologies with our knowledge of business implementation to create the best strategies for you to elevate your business.
ICT Strategy

ICT stands for Information Communication Technology which covers the daily use of digital technology such as computers, mobile phones, tablets, emails, the internet, and even video calls. ICT strategy is a method for creating information technology capabilities for maximum and sustainable value for your business. We build a strategy and plan development, analysis of future trends, strategic research, and development of management frameworks.

Efficiency & Optimisation

We help you create consistent and efficient delivery of quality outputs by designing, developing, and maintaining the operational tools, standards, methods, environments, and protocols. We develop simple and low-risk strategies for an operating system to optimize your digital needs efficiently.

Development

By providing development services in custom applications, CRM, software services, information management, and website management we surpass your expectations in creating business. No more worrying about data migration, maintenance, configuration, support, data management, and services is what we can assure you.

Testing Services

This service includes the development and delivery of testing strategies. We also ensure the test plans and identification procedures reflect the requirements.

Software Support & Maintenance Services

This service provides licensed software asset management and optimization. It also includes software maintenance, subscription, and support services.
CLOUD SERVICES
AWS, GCP, Digital Ocean
Cloud services are infrastructure, platforms, or software that is hosted by a third-party provider and made available to users over the internet. Cloud services facilitate the flow of user data from the front-end client, over the internet, to the provider's system, and vice versa. These services are designed to provide easy and affordable access to applications and resources, without the need for internal infrastructure or hardware.
We bring you the sophisticated choices of cloud services we use. From the comprehensive Amazon Web Services to the suites of Google Cloud Platform, we provide fully managed data services. Last but not least, Digital Ocean is also our mainstay in providing the highest-quality cloud service to boost your business.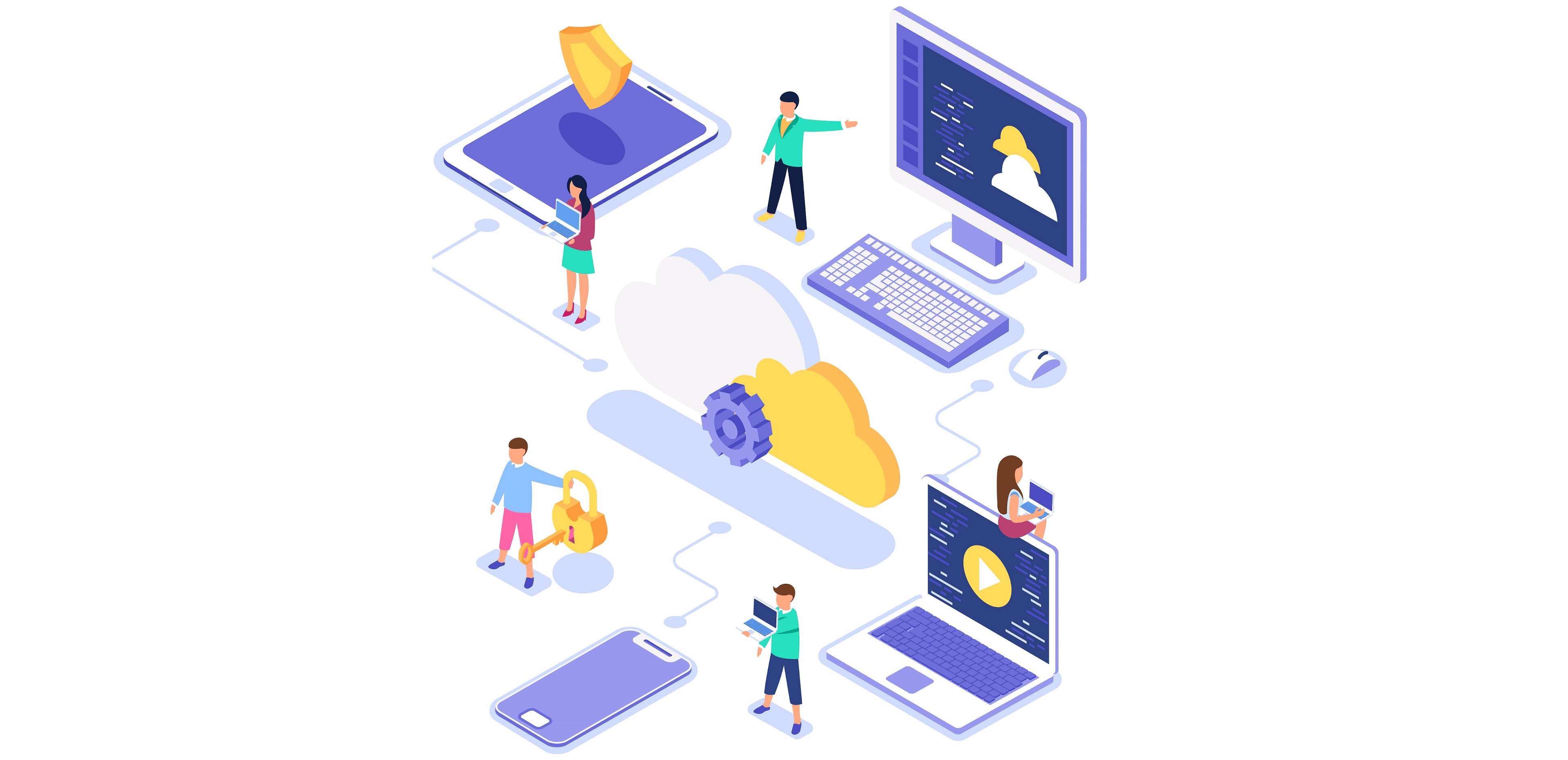 ICT Cloud Services
Kororo offers a full range of Information and Communications Technology (ICT) to assist your business in reaching full potential. We provide practical, cost-effective, and safe solutions from the data center to cloud support. It is all designed to meet your business needs.
Data Centre Services

We offer the right data center solutions with an agile digital environment that scales to meet your business transformation. Data center as a service (DCaaS) is a hosting service in which physical data center infrastructure and facilities are provisioned to clients. You can sit back and relax while we're handling your data storage and management needs, productivity applications, and also machine learning and artificial intelligence.

Cloud Applications

A cloud application is a software application that is implemented in a cloud environment rather than being hosted on a local server. Our engineering team helps you develop your cloud application, integrate cloud application into your existing architecture, provide you with Software-as-a-Service (SaaS), Platform-as-a-Service (PaaS), and Infrastructure-as-a-Service (IaaS). You can worry no more knowing that your data is in the right place and at the right services.

Cloud Hosting and Infrastructure

We provide optimal performance and worldwide reliability for our cloud hosting and infrastructure. Implemented with an industry leader such as AWS, our cloud infrastructure is built on optimal performance and dependability. Our cloud products are built to respond quickly to increasing customer data and user loads by providing consistent and predictable performance to adapt to the needs of your business and customers.

Cloud support

We provide sophisticated support to our cloud services for our clients. Our team manages to help clients build and troubleshoot problems related to our cloud services. It includes support services for monitoring and managing cloud environments.
Content Management System (CMS)
Drupal

A personalized digital experience management system that helps you to navigate web content and to connect your company with users, customers, and visitors wherever they are. Drupal is an open-source web content management framework written in PHP and distributed under the GNU General Public License.

Wordpress

WordPress was originally created as a blog-publishing system and now is one of the most popular content management system solutions in use. WordPress is used by more than 60 million websites, including 39% of the top 10 million websites as of January 2021.

Sanity

Sanity.io is the platform for structured content that gives access to manage your text, images, and other media with APIs. It comes with an open-source editing environment called Sanity Studio that you can customize with JavaScript and a real-time hosted data store.

Umbraco

Umbraco is an open-source content management system platform that offers a great editing experience. With more than 500,000 installations, Umbraco is now one of the most deployed Web Content Management Systems on the Microsoft stack. It's in the top five most popular server applications and among the ten most popular open-source tools.
Custom Application Development

We provide custom application development such as design and development, integration and implementation, data migration and conversion, testing and performance, maintenance, and ongoing support. Our team also creates provision of development, application development, and support "as a service".

Services including Electronic Document & Records Management and CRM

We help you to revamp the existing electronic documents and records or customer relationship management (CRM), and provide solutions for case management. We also help you with design, development, maintenance, configuration, support, and data implementation and migration.

Other Software Services

This service includes design, development, implementation, data migration, integration training, maintenance, and support for all other software services. We also support you with business analysis, transformation, and process change.

Web Design & Content Management Services

In this category, we provide services like website design and development, intranet and extranet development, flash design and development, and database design and development. We also offer you user interface design, content management solutions, and usability research.
TECHNOLOGY
Python
Python is a programming language that lets you work more quickly and integrate your systems more effectively. It is an interpreted, high-level and general-purpose programming language. It is great as a first language because it is concise and easy to read, and is also a great language to have in any stack of programmers as it can be used for everything from web development to software development and scientific applications.
.NET
.NET is a software framework which is designed and developed by Microsoft. The .NET framework can work with several programming languages such as C#, VB.NET, C++, and F#. It provides programming guidelines that can be used to develop a wide range of applications from web to mobile to Windows-based applications.
PHP
PHP is a widely-used open source general-purpose scripting language that is especially suited for web development and can be embedded into HTML. It was created by Danish-Canadian programmer Rasmus Lerdorf in 1994. PHP originally stood for Personal Home Page, but it now stands for the recursive initialism PHP: Hypertext Preprocessor. It is also used to manage dynamic content, databases, session tracking, even build entire e-commerce sites.
Javascript
JavaScript is a scripting language that enables you to create interactive web pages and is an essential part of web applications. It also allows you to implement complex features on web pages. Every time a web page does more than just sit there and display static information for you to look at, displaying timely content updates, interactive maps, animated 2D/3D graphics, or even scrolling video jukeboxes, you can bet that JavaScript is probably involved.